Soan (Suvarnapuri)
History of Soan (Suvarnapuri)-Gallery-1
NH-7, Soan
Soan Bus Stop, NH-7
Entrance of Soan village
Entrance of Soan village
Soan village
Hanuman Temple, Soan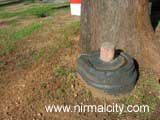 Shiva Lingam near Hanuman Temple, Soan
Hanuman Temple, Soan
Hanuman Temple, Soan
Hanuman Temple, Soan
Lord Venkateshwara Temple, Soan
Lord Venkateshwara Temple, Soan
Lord Venkateshwara Temple, Soan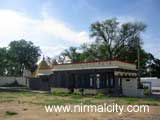 Lord Venkateshwara Temple, Soan
Lord Venkateshwara Temple, Soan
Lord Venkateshwara Temple, Soan
Lord Venkateshwara Temple, Soan
Lord Venkateshwara Temple, Soan
Hanuman, Lord Venkateshwara Temple, Soan
Lord Venkateshwara Temple, Soan
Lord Venkateshwara Temple, Soan
Lord Venkateshwara Temple, Soan
Lord Venkateshwara Temple, Soan
Lord Venkateshwara Temple, Soan
Lord Venkateshwara Temple, Soan
Pushkar Ghat, Soan
Hanuman Temple near Pushkar Ghat, Soan
Hanuman Temple near Pushkar Ghat, Soan
Hanuman Temple near Pushkar Ghat, Soan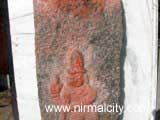 Hanuman Temple near Pushkar Ghat, Soan
Hanuman Temple near Pushkar Ghat, Soan
Hanuman Temple near Pushkar Ghat, Soan
Hanuman Temple near Pushkar Ghat, Soan
Rama Padukalu in Hanuman Temple near Pushkar Ghat, Soan
Pushkar Ghat, Soan
Soan bridge view from Pushkar Ghat, Soan
River Godavari, Pushkar Ghat, Soan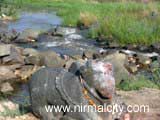 River Godavari, Pushkar Ghat, Soan
River Godavari, Pushkar Ghat, Soan
River Godavari, Pushkar Ghat, Soan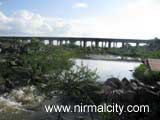 Soan bridge view from Pushkar Ghat, Soan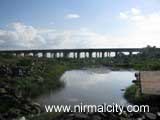 Soan bridge view from Pushkar Ghat, Soan
Pushkar Ghat, Soan
Soan_temples_nirmal_39
Soan village
History of Soan (Suvarnapuri)
Soan

Suvarnapuri (SOAN), a small village in (Nirmal Mandal, Adilabad district of Andhra Pradesh) located on the bank of river Godavari, is known to be a scared place in mythology. Here the river Godavari is described as "Vrudha Ganga" and lord Sri Rama accompanied by his celestial consort Sri Sitamma spent a part of aranyavasa at the banks of Vridha Ganga . Also known as Saligrama Kshetra, the village is also birth place of great dasaru Sonne Koneriralayalu. As per the history Lord Parusharama Performed yagna here.
Historically the village Soan is known for religious congregations like Godavari Pushkaras, chatur-masa vriths, mahasamaradhans, etc. the village is unique in inhabiting a small but strong dedicated team of madhwa community who for ages are enriched by the eternal blessings and benediction for sir Mola Rama and successive pontiffs of Sri Uttaradhi Math.

This place is on the bank of Godavari river people will come from all over the Nirmal , Adilabad , Nagpur and surrounding villages to perform shraddha karma and post cremation ceremony.people will get satgati in punya lokas if they perform asthika visarjan in vruddha ganga (Godavari river is also known as Vruddha Ganga as it is older than Ganga river and so more poweful).

Please contact:

P.Poorna Bodha Chary for details if you perform any of these (asthika visarjan )
Mobile: 9885858940,
Soan Village
Tourist Guide
How to Reach Soan:
Road: It is 200 Km from Hyderabad towards Nirmal and connected by National Highway NH7. Every 30mins you will have APSRTC buses from Hyderabad.
Rail: Nizamabad Railway Station is 50 kms from SOAN and from station you will have connecting APSRTC buses to Nirmal which will stop at SOAN.