Festivals in Nirmal - Vinayaka Chavithi
Vinayaka Chavithi Gallery
Vinayaka Chavithi in Nirmal
Vinayaka Chavithi in Nirmal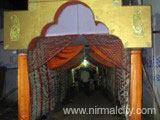 Vinayaka Chavithi in Nirmal
Vinayaka Chavithi in Nirmal
Vinayaka Chavithi in Nirmal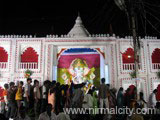 Vinayaka Chavithi in Nirmal
Vinayaka Chavithi in Nirmal
Vinayaka Chavithi in Nirmal
Vinayaka Chavithi in Nirmal
Vinayaka Chavithi in Nirmal
Vinayaka Chavithi in Nirmal
Vinayaka Chavithi in Nirmal
Vinayaka Chavithi in Nirmal
Vinayaka Chavithi in Nirmal
Vinayaka Chavithi in Nirmal
Vinayaka Chavithi in Nirmal
Vinayaka Chavithi in Nirmal
Vinayaka Chavithi in Nirmal
Vinayaka Chavithi in Nirmal
Vinayaka Chavithi in Nirmal
How it is celebrated?
Welcome to NIRMAL,
the land of toys and paintings.

Dear Friend
Join me on a journey into the legacy and grandeur of Art and Craftsmanship.
Take a tour through the world of nirmal toys, paintings, waterfalls, forts & temples.
plan your trip sometime and enjoy! these places. History of this place will be updated soon. Please visit again.